Dan O'Hara, M.A., CCC-A, FAAA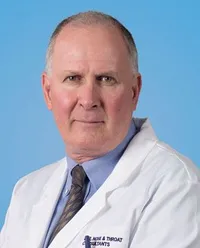 Dan O'Hara, M.A., CCC-A, FAAA
Audiologists
Dan O'Hara received a Masters Degree in Audiology in 1980 from Wayne State University, Detroit ,MI. Prior to that, he received his Bachelors Degree in Audiology and Speech Sciences from Michigan State University East Lansing, MI. Postgraduate, O'Hara served a postgraduate clinical Fellowship at the University of Oregon at Eugene, OR. Once returning to Michigan in 1982, and for the next 30 years, he has been working as a Clinical Audiologist in three different Ear, Nose, and Throat Clinics southeastern Michigan. O'Hara has served two terms on the Michigan Academy of Audiology Board of Directors. Also, he was one of the first Audiologists in Michigan, Licensed as a Hearing Aid Dispenser (1988), prior to the State of Michigan's Audiology Licensure law for Audiologists.
O'Hara holds the Certificate of Clinical Competency through the American Speech - Language and Hearing Association (ASHA) and is a Fellow in the American Academy of Audiology ( AAA). Also, he is a long-time member of the Michigan Academy of Audiology (MAA).
Today, O'Hara's clinical and rehabilitative interests and work is focused on obtaining the correct hearing instrumentation for his patients. Helping and leading his patients back into the hearing world. Understanding that hearing rehabilitation is a process. Counseling, guidance, understanding and patience from all parties involved is what makes a successful hearing aid fitting.