Lauren L. Murrill, M.D.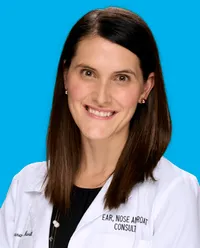 Lauren L. Murrill, M.D.
Dr. Lauren Murrill, MD was born and raised in southeast Michigan. She completed her Otolaryngology (ENT) residency training at Chicago's Loyola University Medical Center in June 2017. She is actively involved in teaching her colleagues and students. Dr. Murrill has published in the medical literature. She has been a member of the American Academy of Otolaryngology - Head and Neck Surgery and the American Academy of Otolaryngic Allergy. Dr. Murrill practices all aspects of adult and pediatric otolaryngology. She has a special interest in allergy disorders, nose and sinus disorders, pediatric disorders, and reconstruction of facial skin cancers. Dr. Murrill welcomes all inquiries about her training, skills, and areas of special interest.